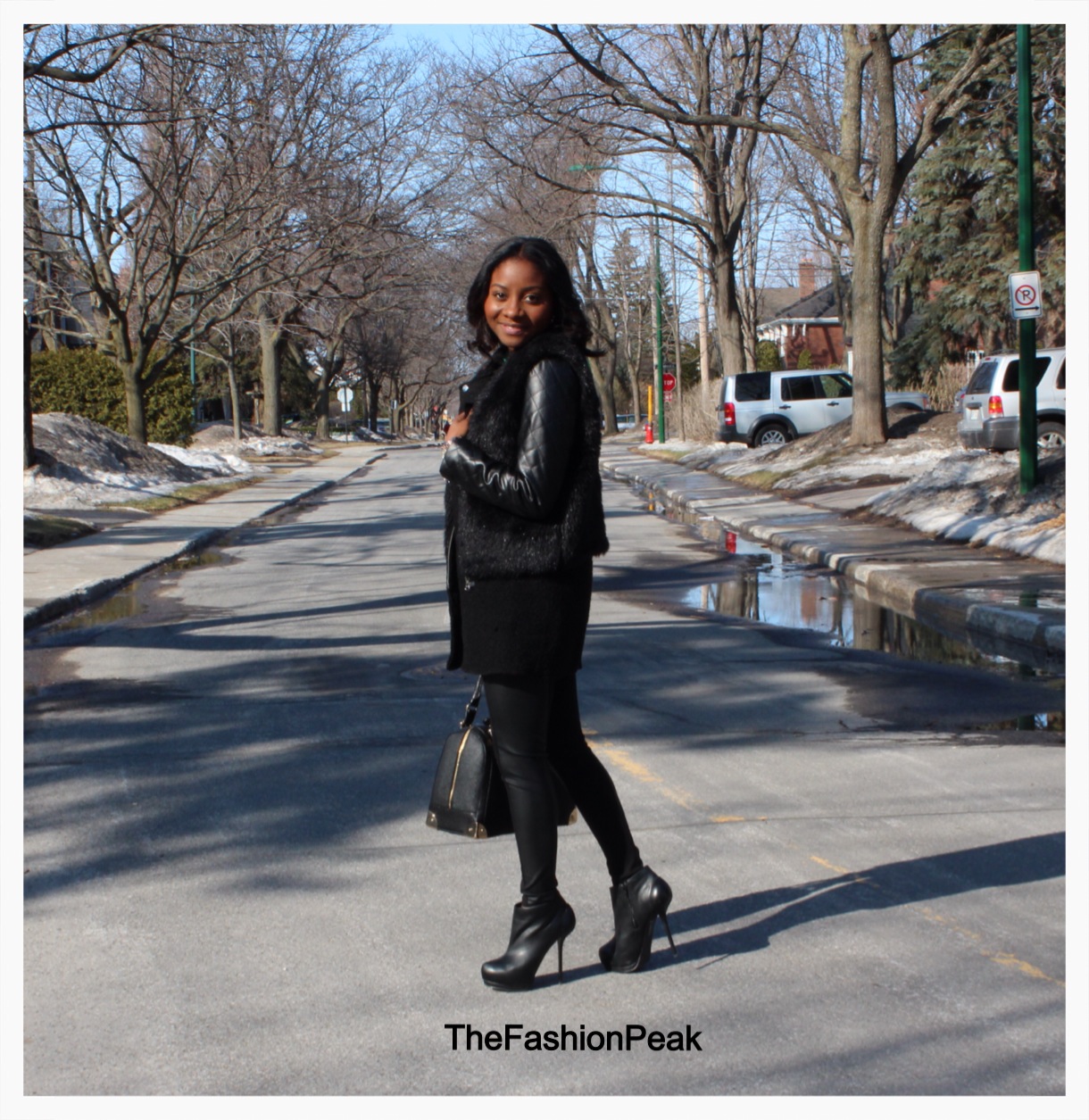 "Some say I'm cocky, I just know that God got me!"
Andy Mineo, Cocky
Last Sunday was held the Aldo A list event at the Eaton Centre. It was hosted by fellow bloggers Carolane and Josiane Stratis of tonpetitlook.com
If you follow me on my Instagram, you might have seen that I won a gift card at the event. I didn't even know that there would be a raffle at the end of the event. The funny thing was as they were announcing the winners, I told my hubby : "What if I win?" And he was like :" You are going to win!". Just as he finished his sentence, I heard my name on the speakers! Woop Woop!! 🙂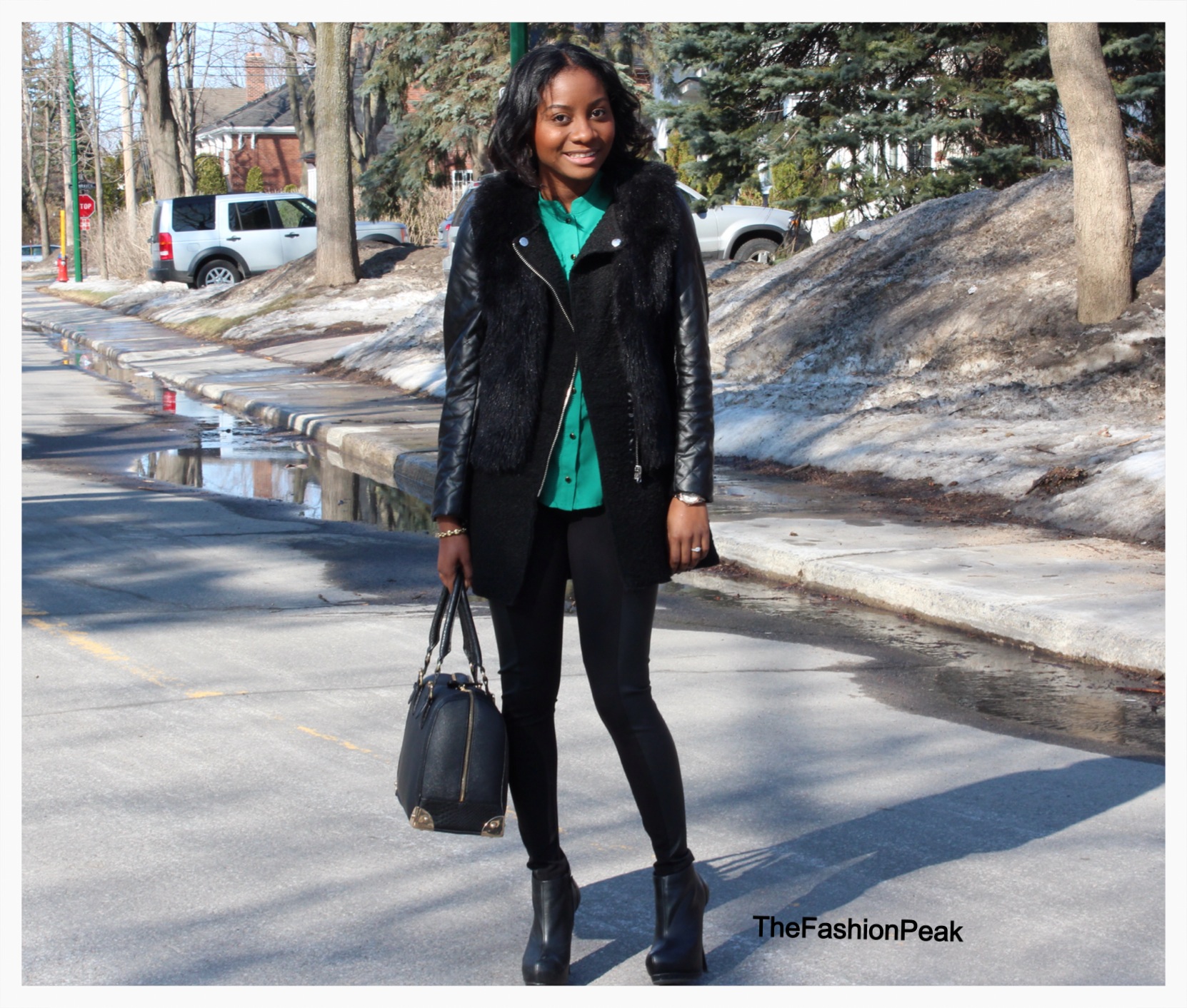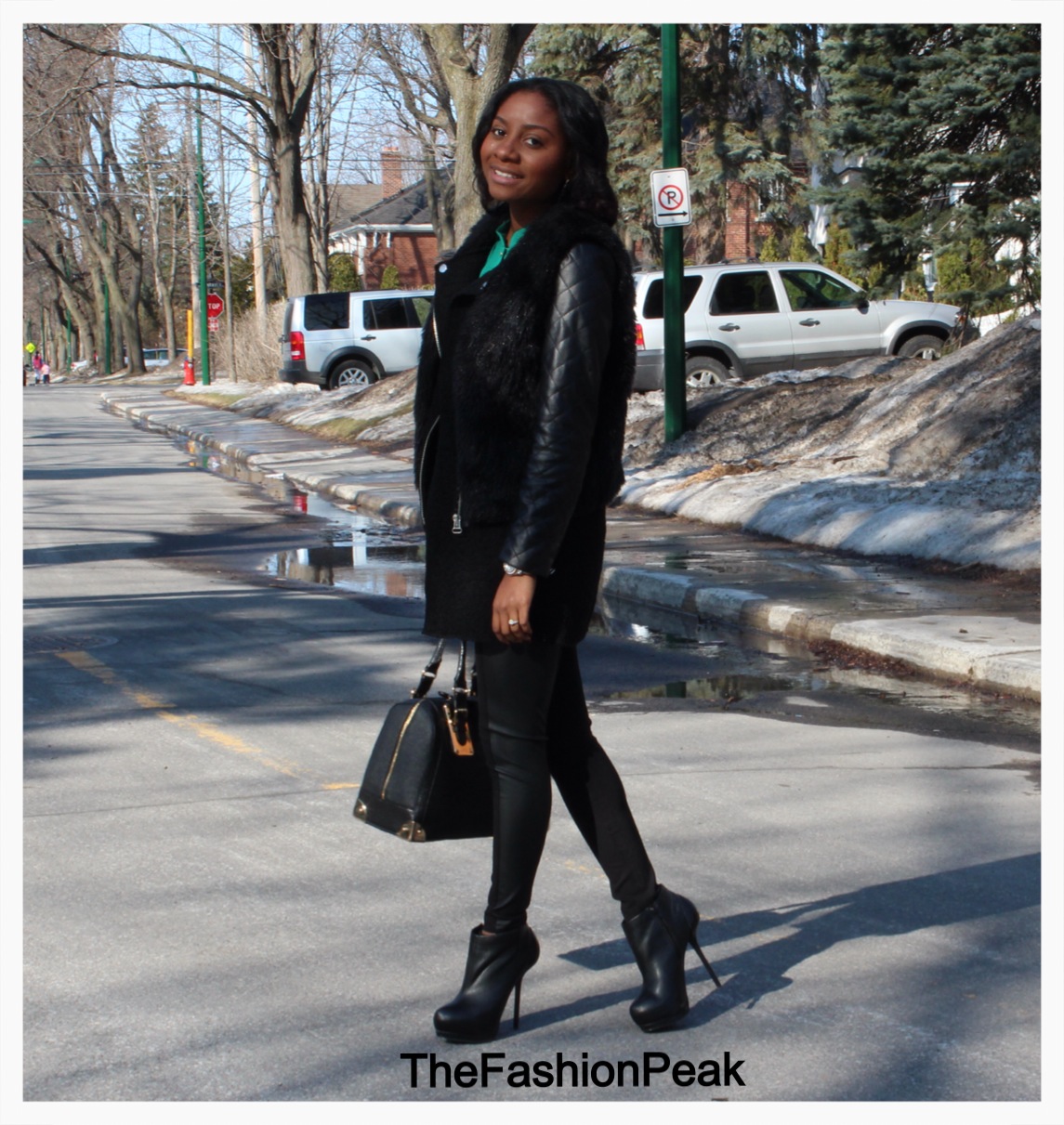 Now that the temperatures are finally starting to rise in Montreal, I can wear my coat open. The key to this look is to layer, because you never know with Mother Nature! So I  added a fur waistcoat on top and had my scarf  ready in my bag, just in case.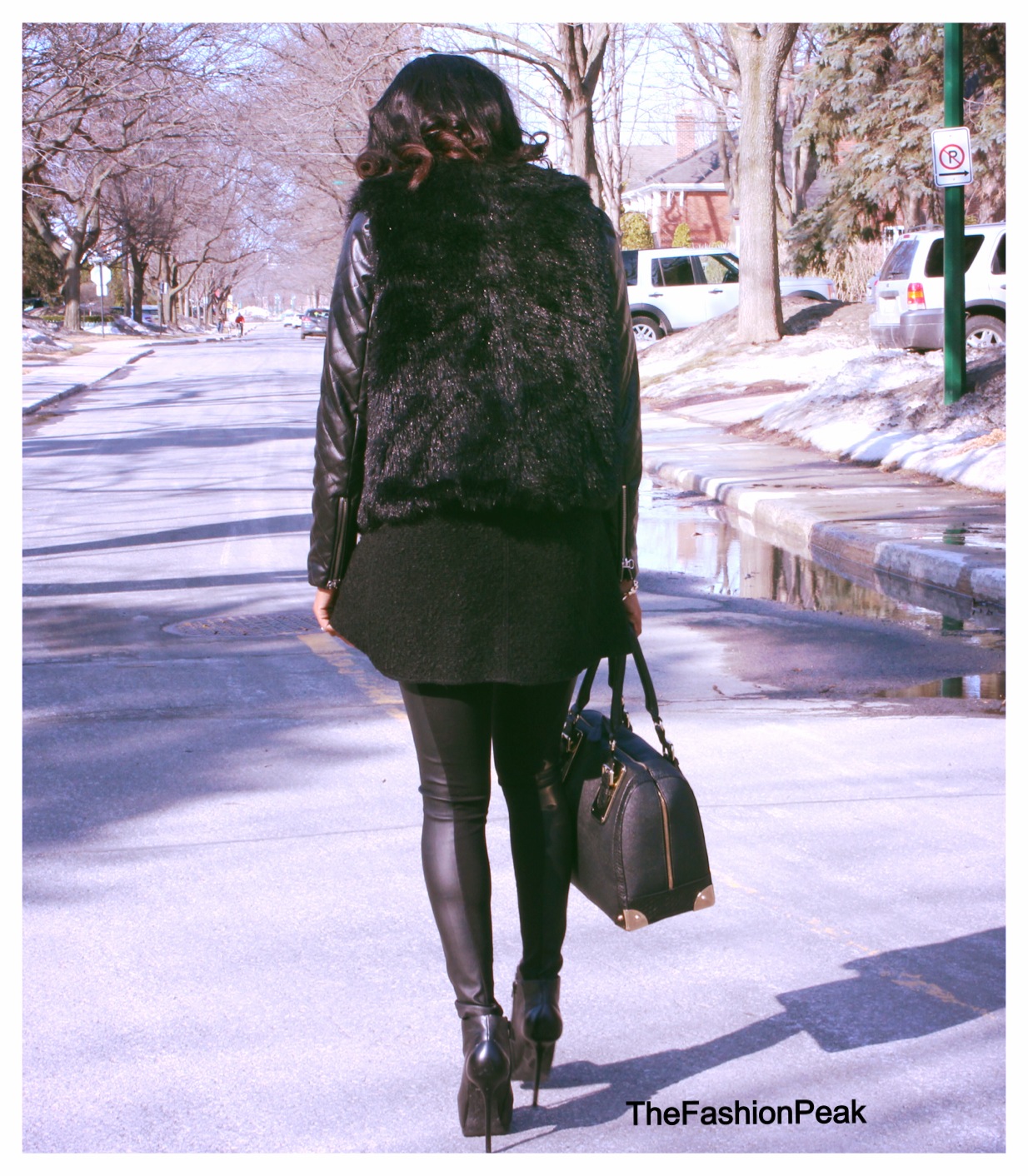 Outfit details:
Coat: She Inside (Previously worn here)
Fur Waistcoat : Boutique in Miami (Similar; Similar)
Blouse: Forever 21 (Similar)
Leggings with faux leather panels: Dynamite
Bag: Aldo
Booties: Call It Spring ( Alternative)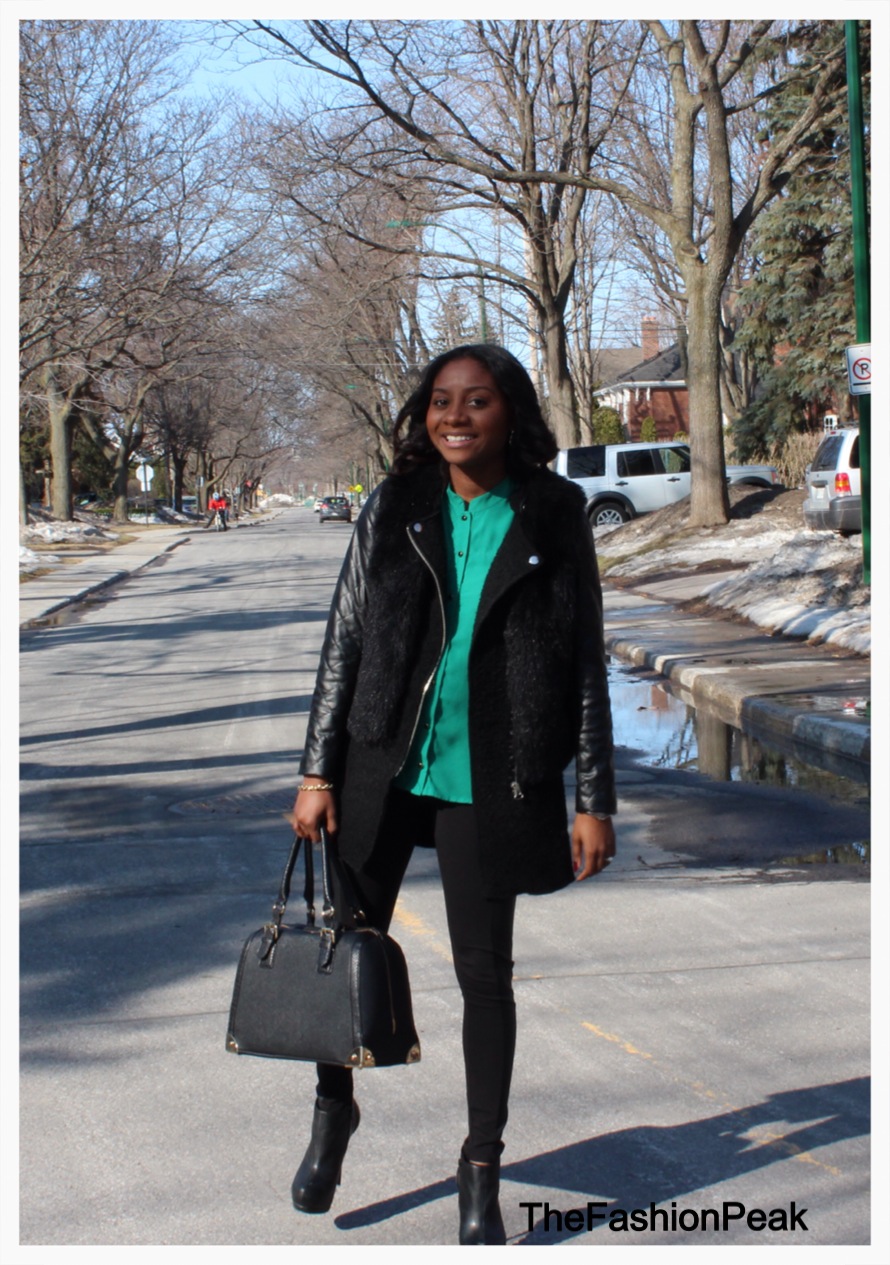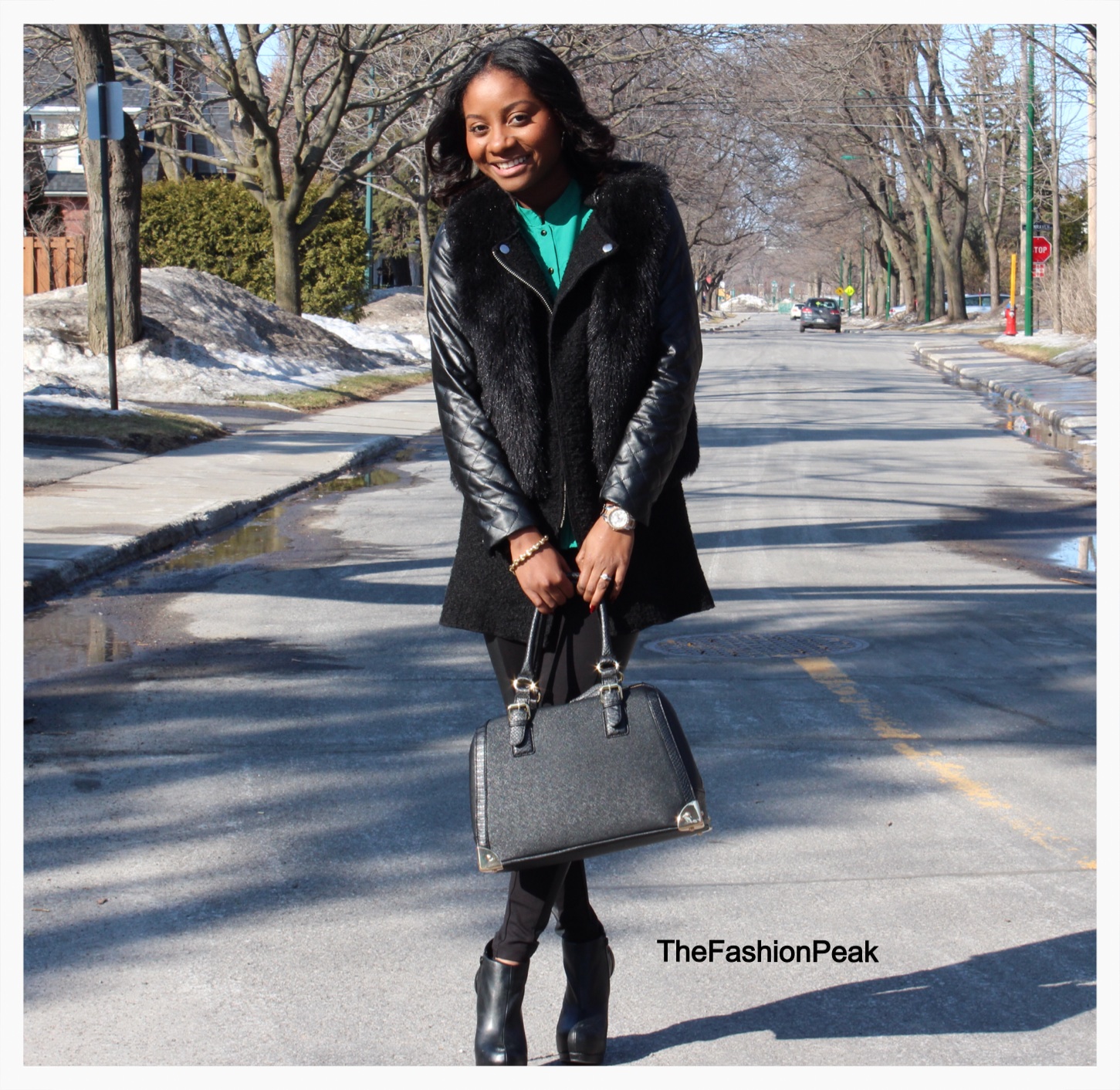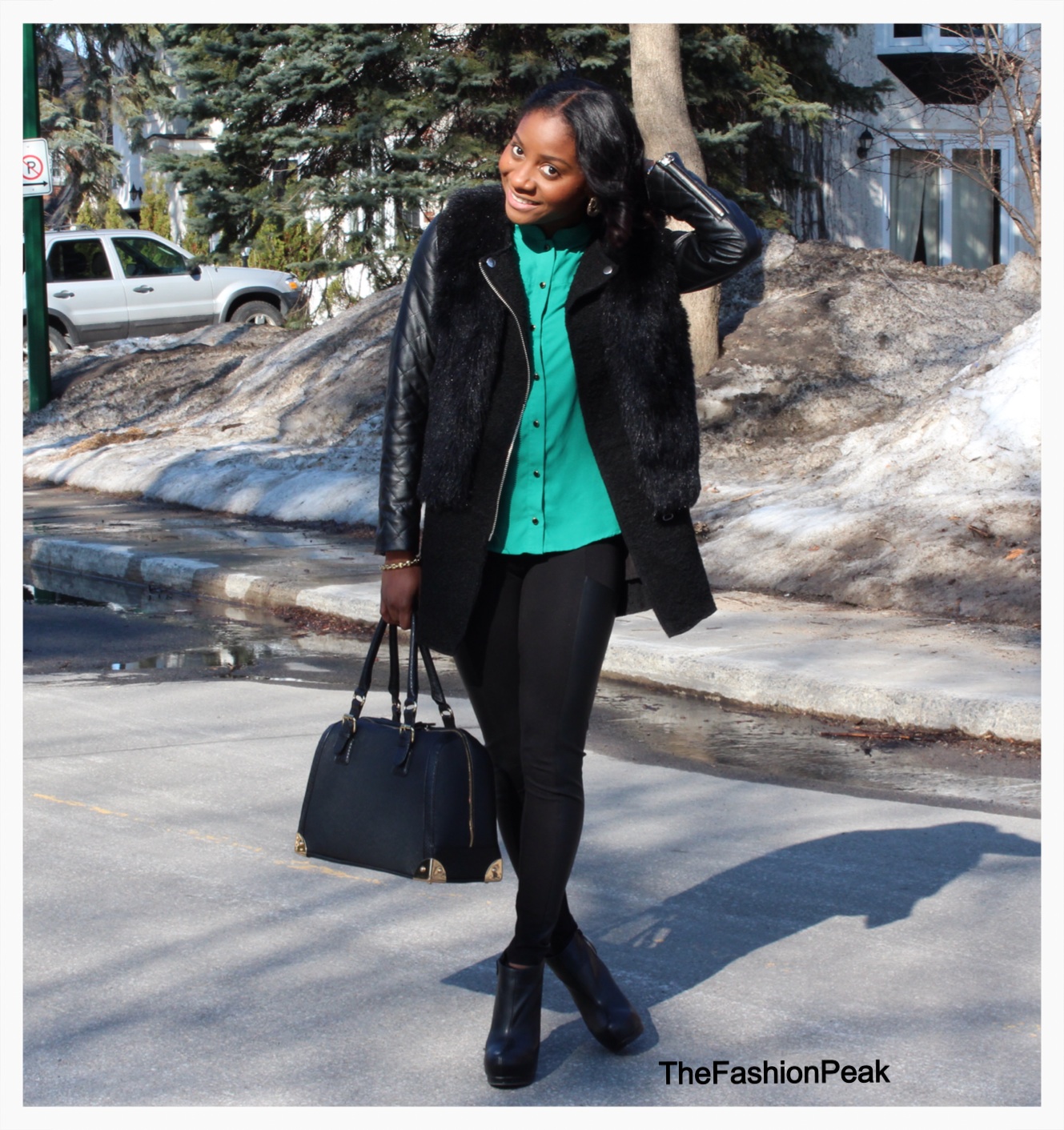 Until next time,
xoxo
Don't forget to follow along with Bloglovin!
635 Total Views
3 Views Today