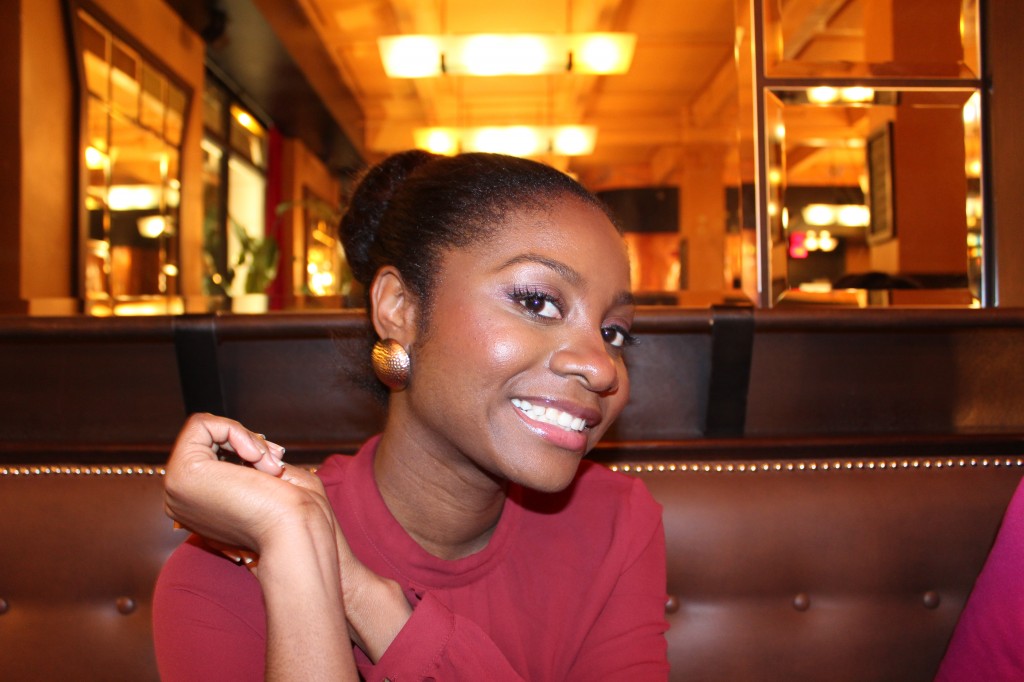 I was tagged by Laurene from It's Elle D on the "Being Me" Tag!!  Thanks girl for thinking of me!!
Here we go!
Are you named after someone?
Yes! My father's name is Alix and my mother's name is Yanick; so they named their beautiful baby girl Alexa Anick 🙂
When was the last time you cried?
I cry regularly… Not ashamed of it!! I cry when I listen to music (if the lyrics are profound), when I watch movies… I'm pretty emotional!
Do you have any children?
No children yet! Although, my parents would love to have a grandchild like YESTERDAY!
If you were another person, would you be a friend of yours?
But of course!! Who wouldn't want to be my friend 😀
Do you have any guilty pleasures?
I like watching reality TV, in particular Keeping up with the Kardashians!!!
Yes, I do!! In High School, I didn't like it that much, I was always getting my father to write my essays for me.. But during exams, somehow I excelled!! So, I guess I was just being lazy!
What's your favorite cereal?
Right now it's Cinnamon Toast Crunch! But, the classic Kellogg's Corn Flakes will hold a dear place in my heart!
What's the first thing you notice about people?
Their personality! I can tell from the get go if someone is faking it or not.  It is called discernment!!
What's the color of your eyes?
Dark brown
Scary movies or happy endings?
Happy endings!! After many sleepless nights and not being able to go to the bathroom alone, I have decided to only stick to happy endings!
I don't have a favorite TV show.. As long as it's "funny" , I'll watch it.
Summer!!!! I am from the Caribbeans, Rememba!!
Depends!
Hmm.. (Awkward interview pause)… I like to encourage people!  I'm pretty good at it 🙂
Port-au-Prince, Haiti!!
Reading blogs, fashion magazine, styling my friends!!
No pets for now! I would love to have a Yorkshire Terrier but the Hubby is not on board! I am thinking of doing some "inception" on the Hubby! We'll see if it'll work! (fingers crossed)
I don't have any favorite movie!! If I really liked a movie, I won't mind watching it several other times.. But seriously, I don't have any thing that comes up!
Black
What do you want to do when you grow up?
I love this question, because it shows that one should never stop dreaming. To society, I may seem like I am a grown up but the truth is we should always have something that we want to attain in life. When I grow up, I want to empower people, may it be by fashion, by giving speeches!! God gave me a voice so I will use it!
---
So, that was fun!!! I want to thank Laurene from It's Elle D for tagging me!!
I'm passing the torch to other bloggers out there! I tag:
Ann-Sophie from Takemeth3re
Nathalie from Mangeons Lakay
Iman from Manigazer
Signe from The Daily Savant
Livia from Love always Liv
Let me know below if you have any questions that you would want me to answer!!
Until next time,
xoxo
535 Total Views
3 Views Today