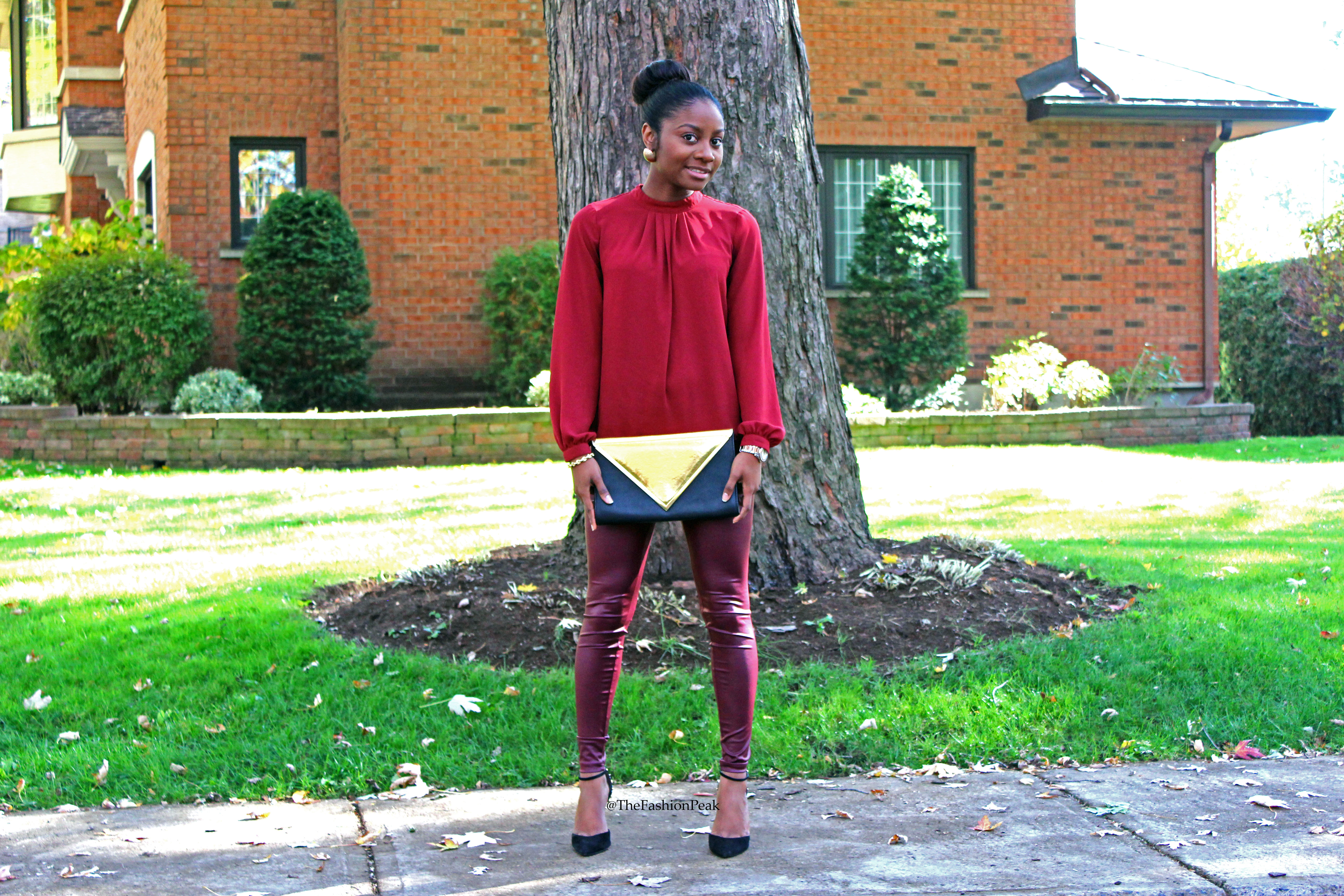 Bordeaux is definitely the pop of color needed for the colder months! I recently wore this look for a bday dinner out in Old Montreal.  I decided to go with a monochrome burgundy look, because it gives the illusion that you are taller and leaner! Who wouldn't want that??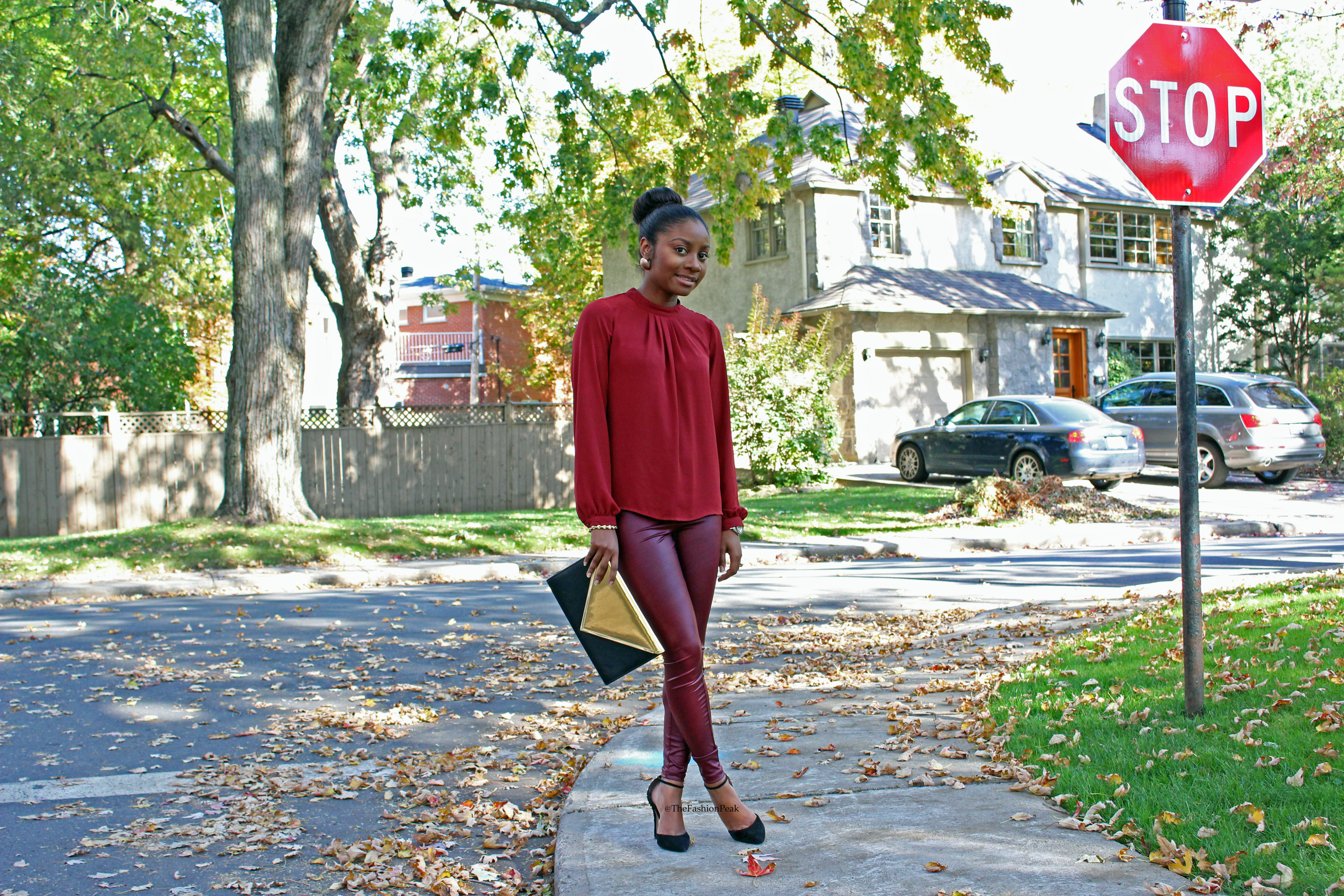 I treat this color as a neutral, just as you would the color black! You can pair it with blue, black, grey, or cream! You might remember my latest look where I paired my burgundy jeans with a cream striped shirt, for a casual feel!
But, I find that a tone-on-tone look just brings it to another level! Pair it with gold jewelry and you have a glamorous, look ready to go!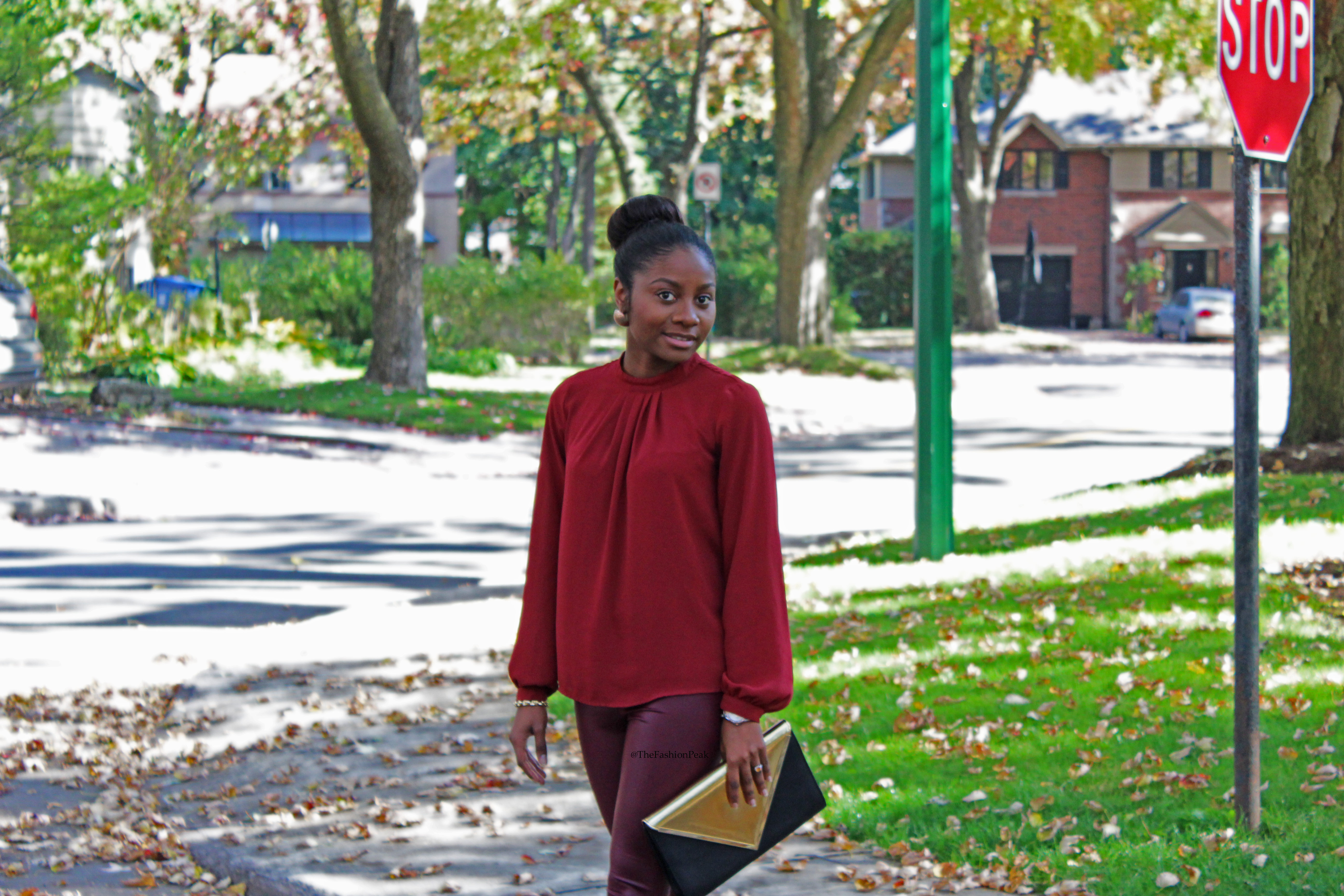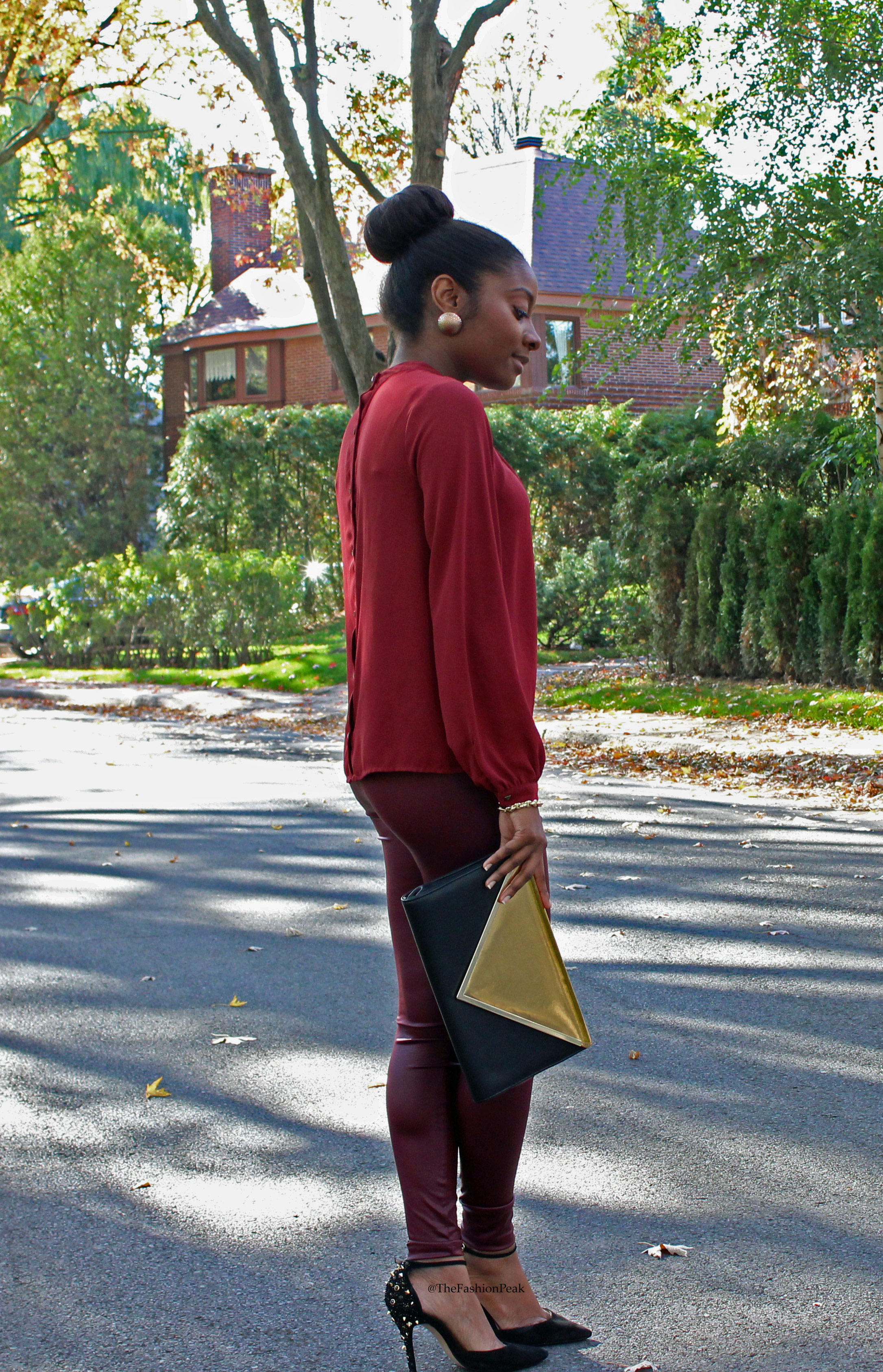 Blouse: Forever 21
Leggings: Forever 21
Shoes: Zara
Clutch: Aldo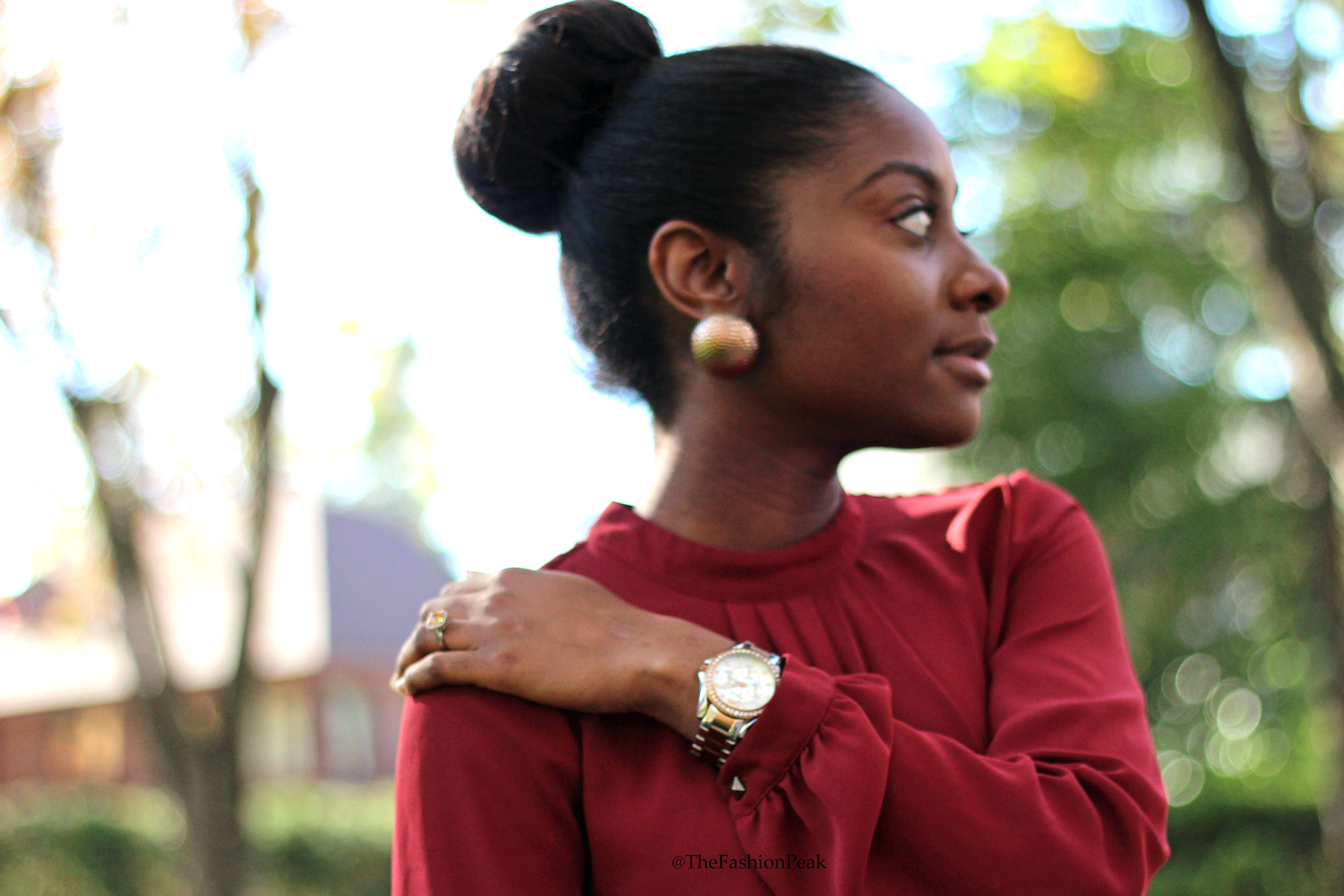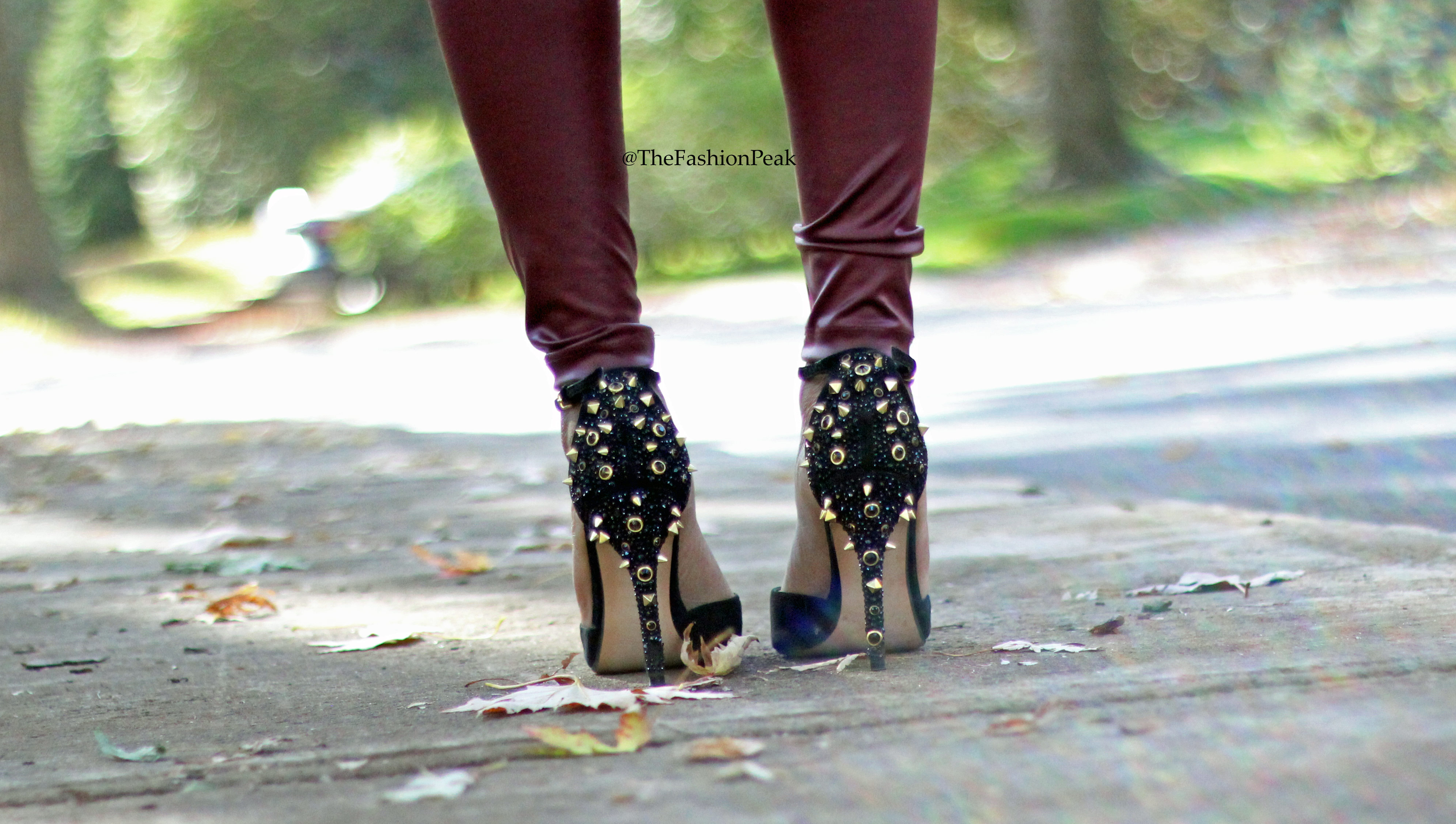 Until next time,
xoxo
599 Total Views
3 Views Today