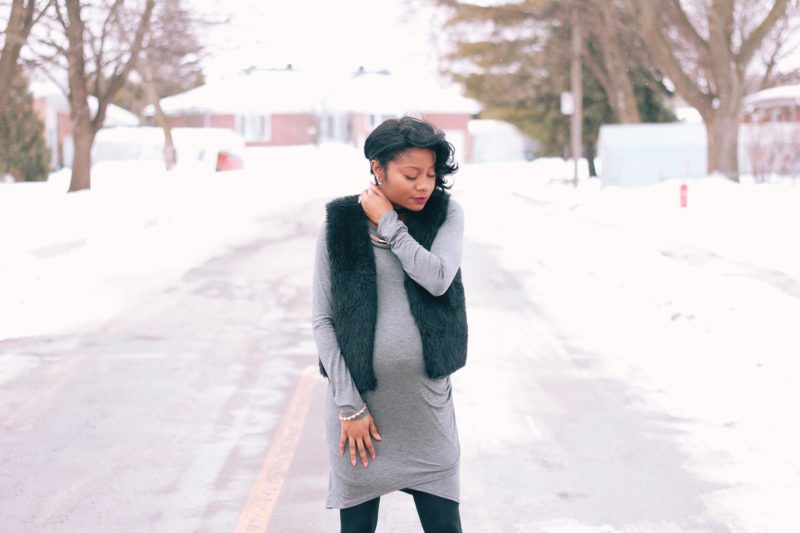 When I found out that I was pregnant, I immediately started looking on social media for some inspiration. Some maternity stores that I've found were either super expensive or outdated. Thankfully, most of my wardrobe has been able to transition perfectly throughout the pregnancy. I didn't want to spend an arm and a leg on something that I would wear just for a period of time. And I definitely was not going to let my style go into decline just because I was pregnant.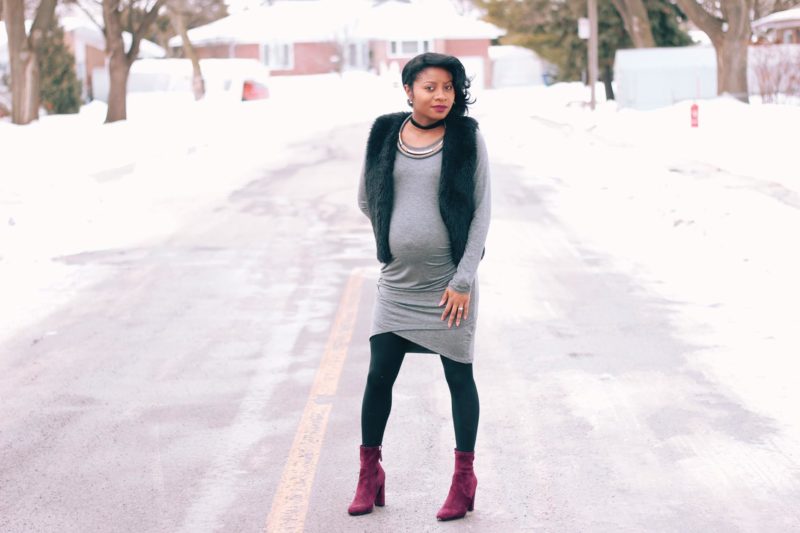 Shop Pink Blush was one of the few stores that met my requirements for maternity wear. They have the latest trends in maternity clothes and you will be able to stylishly dress your bump but also, be able to transition easily post-pregnancy. But even if you're not pregnant, they have a women's line that will definitely cater to all the stylish women out there!  So when they  reached out to me to pick out a piece from their collection, I knew I couldn't let this opportunity pass me by!
It was hard to chose only one piece of item from their amazing collection but at last, I picked out this amazing charcoal long sleeve dress with some ruching detail on the side. Layered with a fur waistcoat and paired with some ankle boots, this dress will take you from day to night! What I loved most about it was that it would perfectly transition after I give birth! Talk about some good usage! Exactly what I'm looking for with any type of clothing I own 😉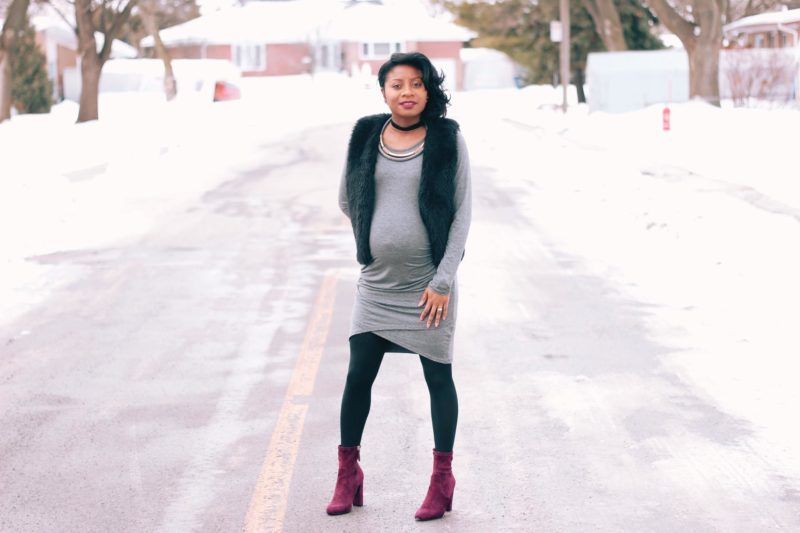 The exciting news doesn't stop there when it comes to Shop Pink Blush! They are pairing up with me to do a giveaway for 75$ PinkBlush gift card! Here's how you enter over on Instagram:
Follow me @alexasterlin and @shoppinkblush on Instagram
Like my photo with the giveaway details
Tag 2 friends (or as many as you like), who might be interested in this giveaway -pregnant or not- … but one per line. 1 Tag/comment = 1 entry
The winner will be announced on Wednesday, February 15th, 2017. Don't forget to check back on Instagram!!
*** You are not eligible to win if you've entered and won a #shoppinkblush giveaway during the last 3 months***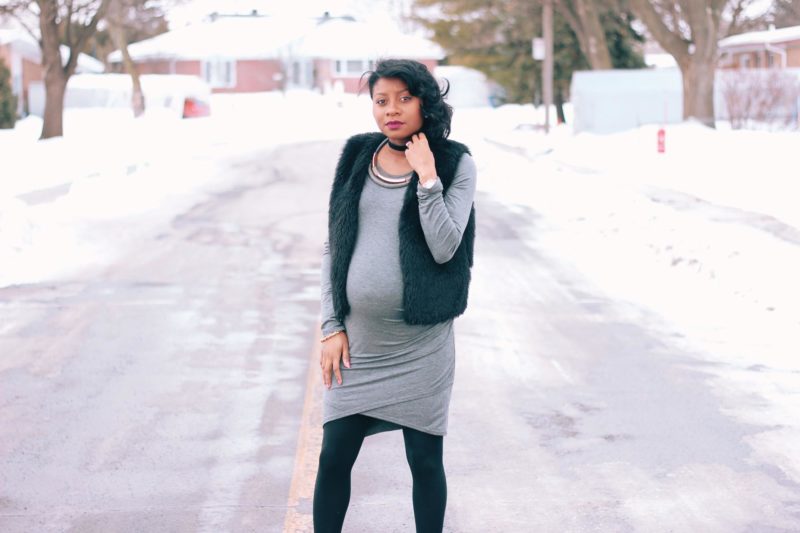 Until next time,
xoxo
1014 Total Views
3 Views Today