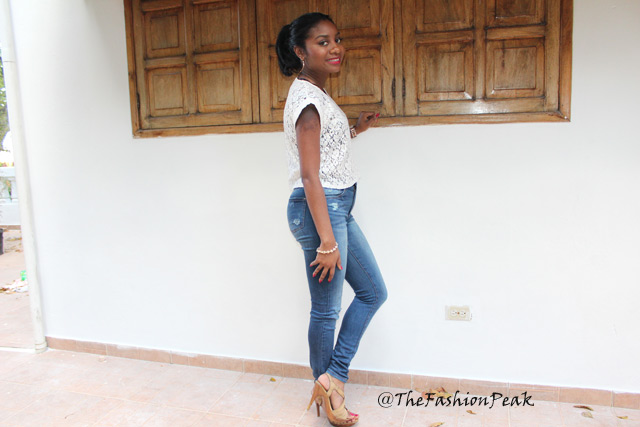 I am back from my vacations from Haiti, but I'm not yet ready to relinquish the memories! I had a wonderful time there, more than I would like to admit.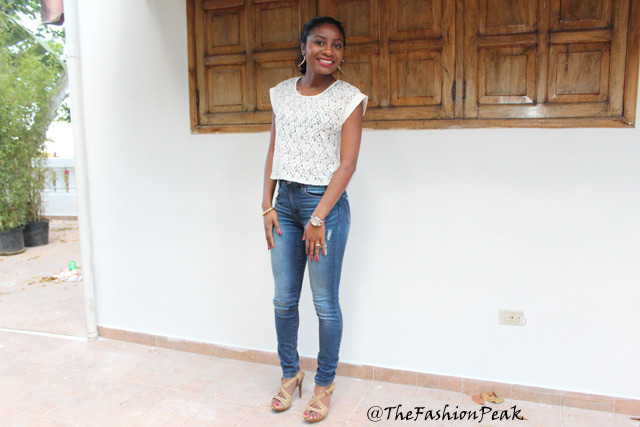 Dropping 60 in less than 24 hours! That's a first! Dropping 60 degrees that is! Going from 30degrees celcius in one day to -30 degrees!! I cannot believe my current situation!
But, instead of continuing my rant about the weather, let me just share with you, and at the same time, reminisce about my awesome stay!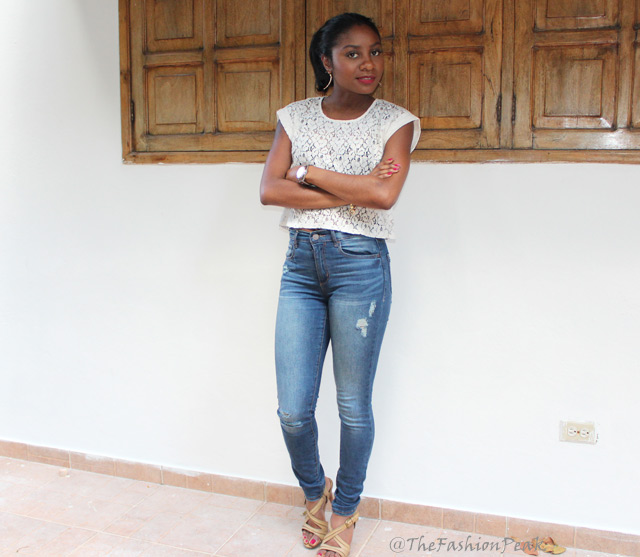 Outfit details:
Lace crop top: Material Girl (Try this)
Jeans: Garage
Sandals: Old (Try these or splurge)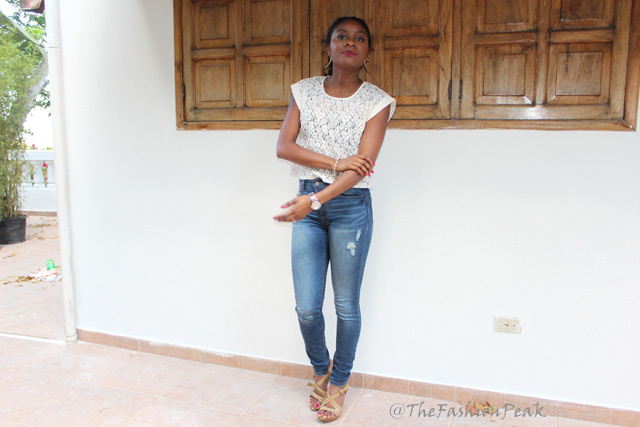 Until next time,
xoxo
481 Total Views
3 Views Today