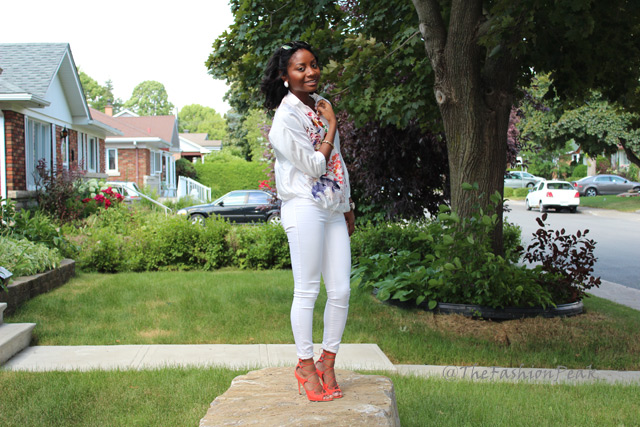 I love Montreal during the Summer. The days are longer (well duh it's Summer) but most importantly, there are always lots of outdoor activities that you can attend.  The other week was held the annual Jazz Festival in Montreal and just as the sun comes up every morning, I just had to go to Jazz Fest and enjoy some  flower mango 🙂
My new neighbors are not yet accustomed to my taking pictures in the streets. So, we are starting slowly by taking pictures in the front-yard…We don't want to freak them out, now do we!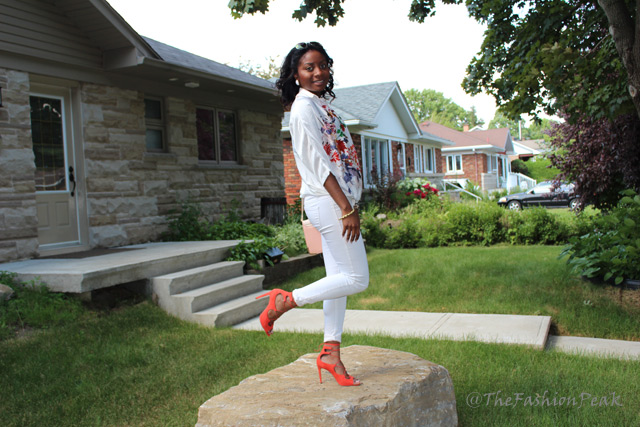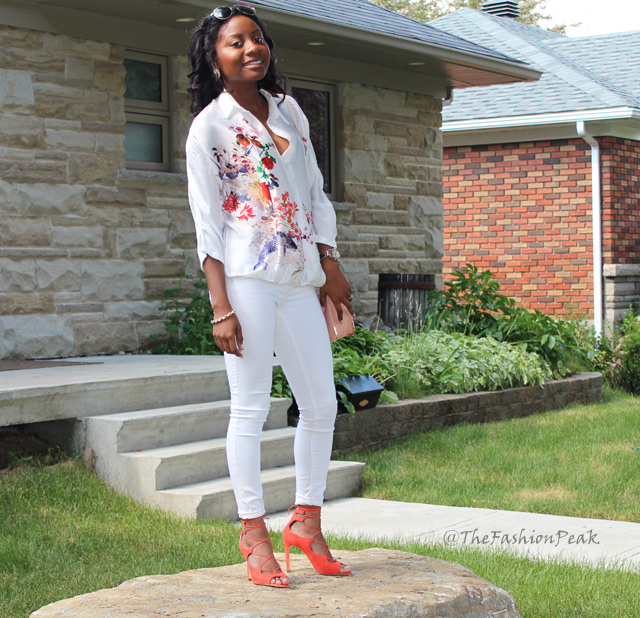 Outfit details:
Lace up sandals: Aldo (here; similar)
Blouse: Sheinside (Worn here; Try this)
Jeans: Urban Outfitters (Try this)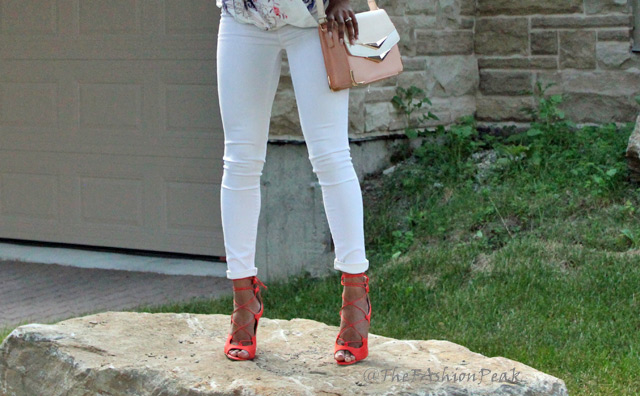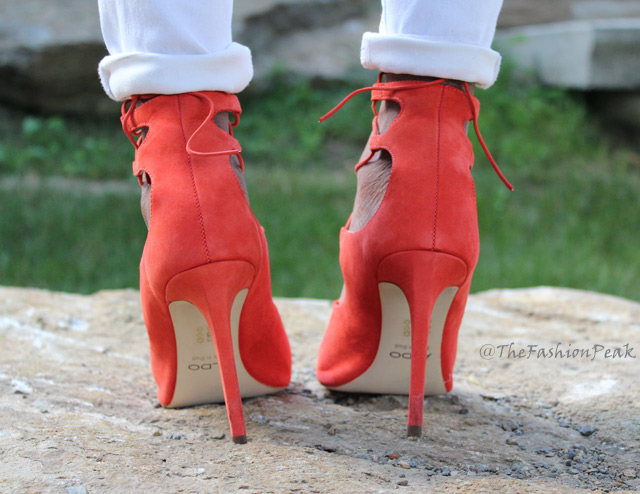 So as summer is progressing, do you have a must have activity that you would like to partake in ? Let me know below!
Until next time,
xoxo
425 Total Views
3 Views Today