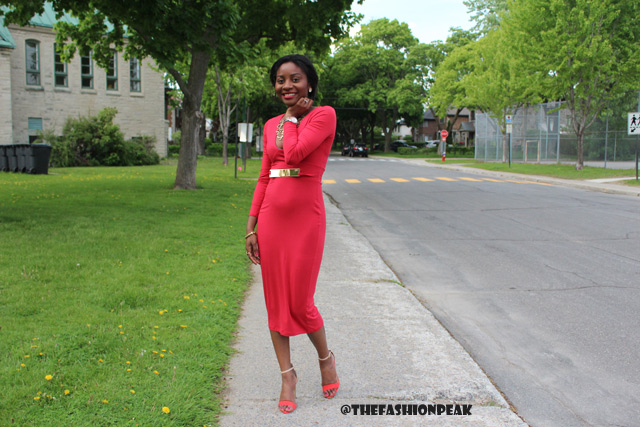 When in doubt, wear red!
The color red is perfect for adding an extra confidence! Usually, I would put on a red lipstick and BAM! I'm ready to go! This time, I decided to go full on monochromatic!
The story about this dress is that I bought it originally to wear for my birthday in September… But I guess I ordered it too late since it came 2 days after my birthday party. So, I ended wearing this dress, which turned out perfectly. All things work for my good 😀
So I finally got to wear my "bday" dress last month, to the graduation of a dear friend  who I consider a sister, and fellow blogger Takemeth3re! Check out her blog as she interns in India for humanitarian work!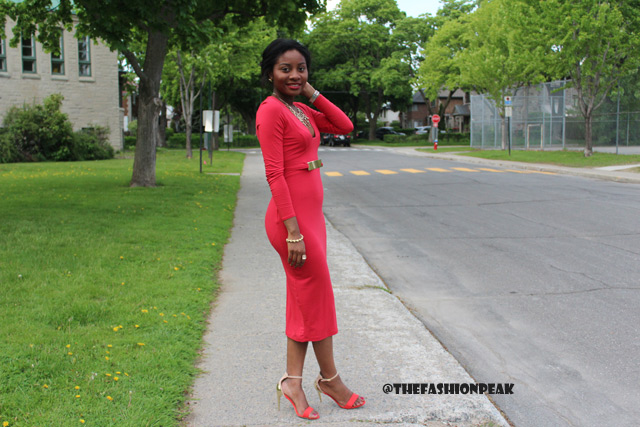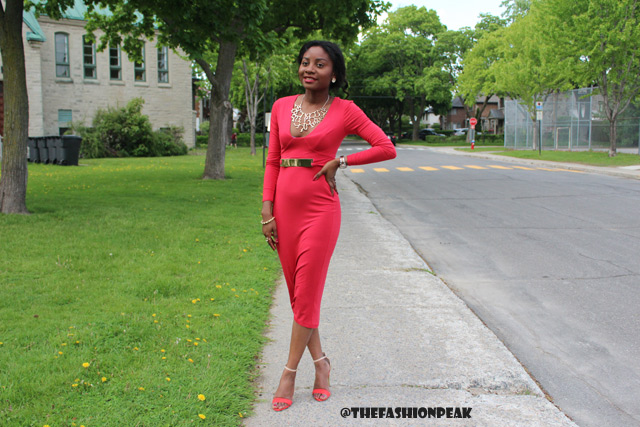 Outfit Details:
Dress: Asos (Similar)
Sandals: Zara (Try this)
Necklace: Aldo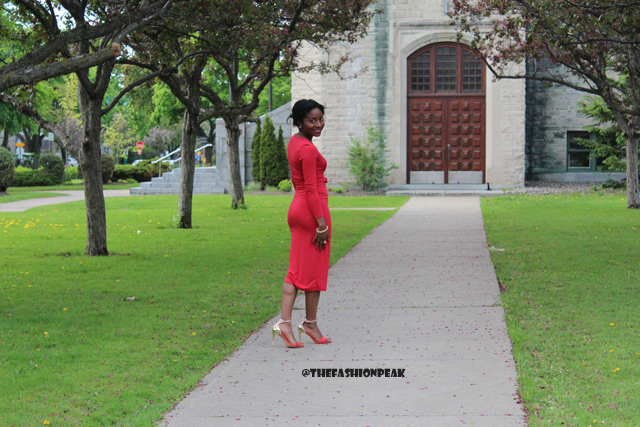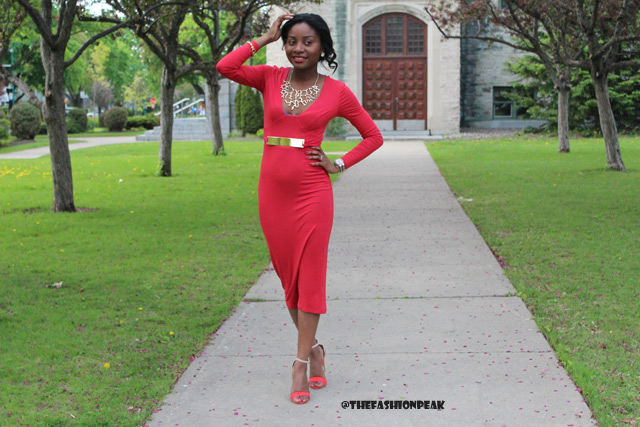 Until next time,
xoxo
 PS: Happy Saint Jean Baptiste to all my Quebecers readers!
658 Total Views
3 Views Today