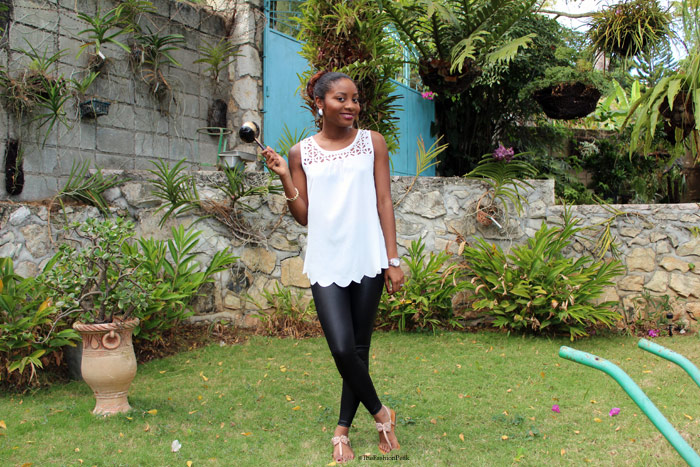 Don't you love having friends over?! I'm always looking for an opportunity of having friends at home even though my plans to do so somehow fail due to my busy schedule!! Oh the struggle!! 🙄
However, during my stay in Haiti, my sisters and I decided to have some friends at our house for some delicious grilled meat and drinks! The gathering was a true success.. great laughs, great food. Awesome time!
I paired a white laser cut scalloped top with my ankle-zip leggings for a sweet and sleek look!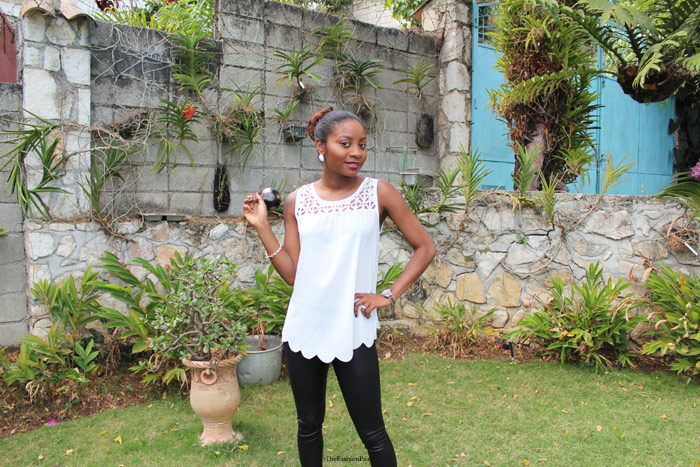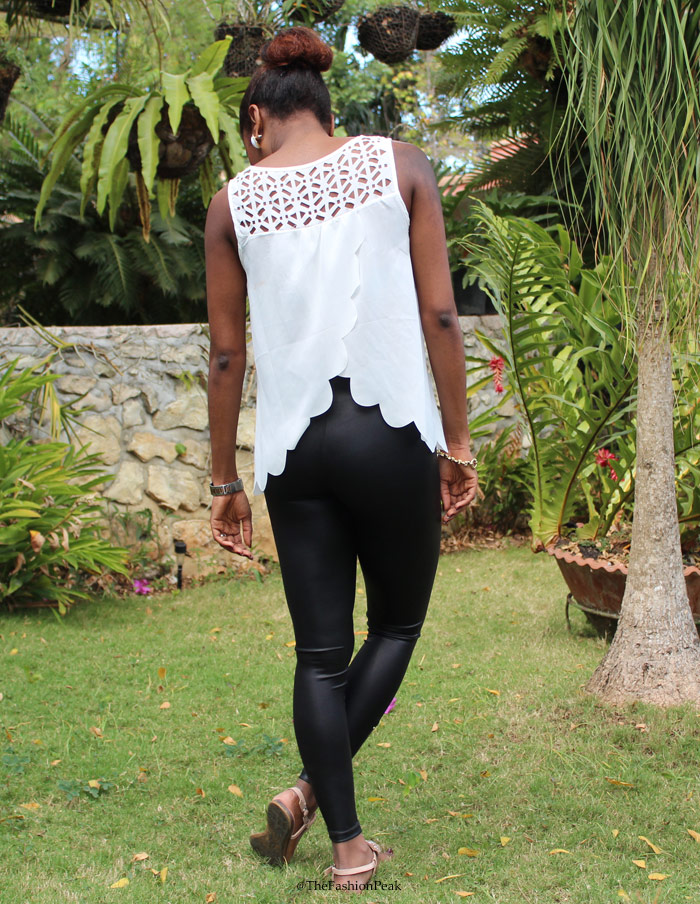 Outfit details:
Lasered top: Boutique in Miami
Leggings: Forever 21
Sandals:  Boutique in Miami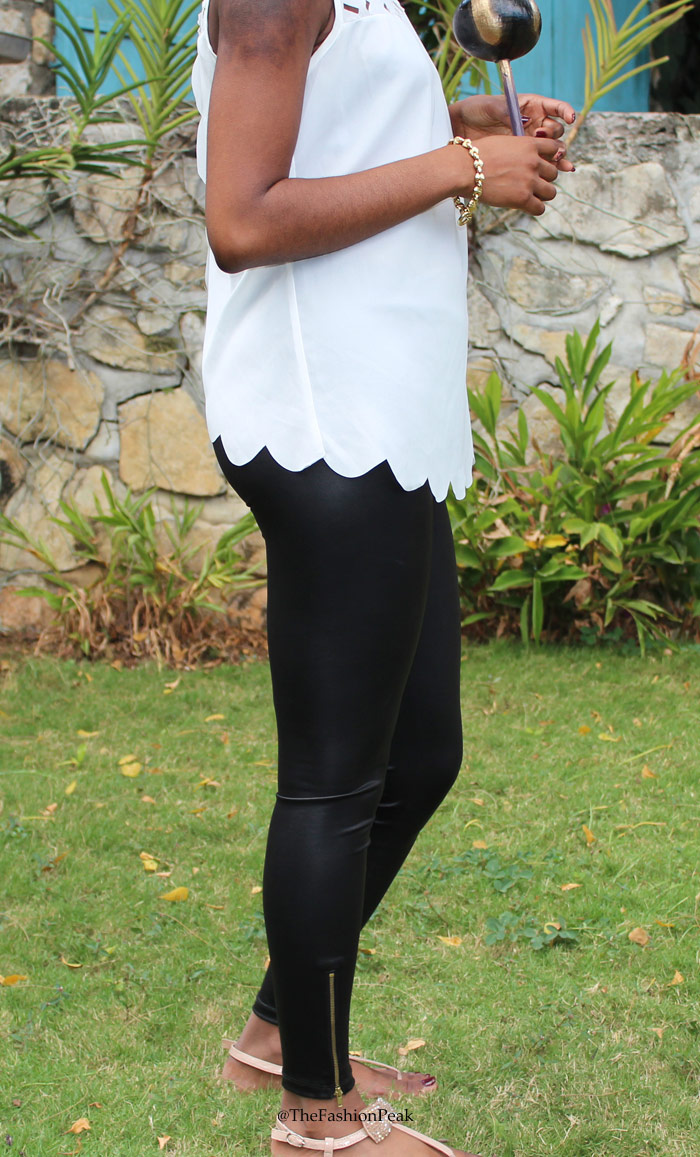 Here are some pics of the night: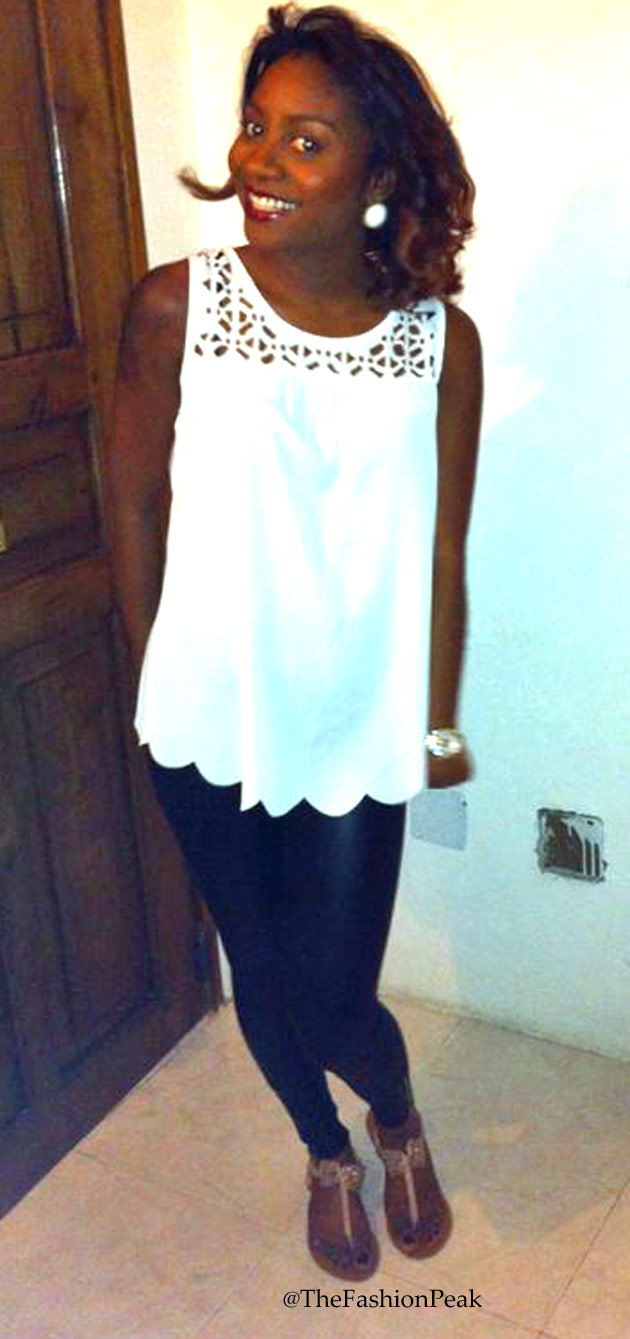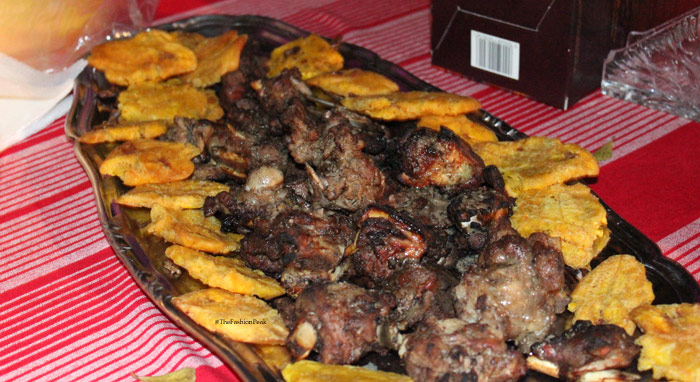 The star of the night had to be the grilled goat and plantains! I had a chance to take a pic before it vanished before my eyes! 😯
The little get-together revived my desire to have friends over, so for this new year, I plan on following through with my hosting aspirations! 😀
Until next time,
xoxo
927 Total Views
3 Views Today