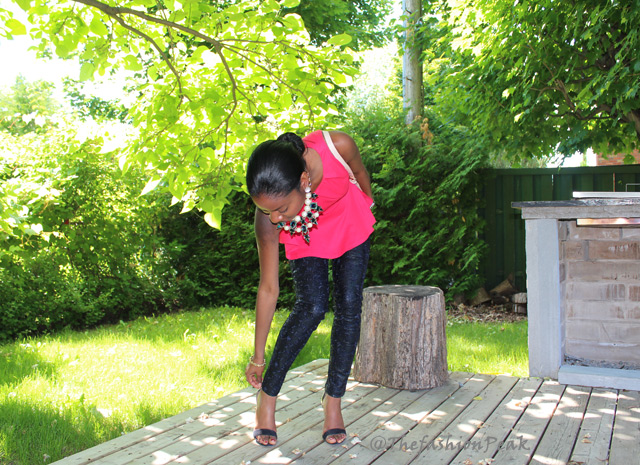 When you think of leather, you think of edgy, "bad" girl. And when you think of lace, you think of sweet, good girl.
As much as we would like to think that we are the sweetest person on earth, we all have a dark side in us (let's not kid ourselves). This pant perfectly embodies our dual personalities fighting to emerge. Leather and lace mixed up together.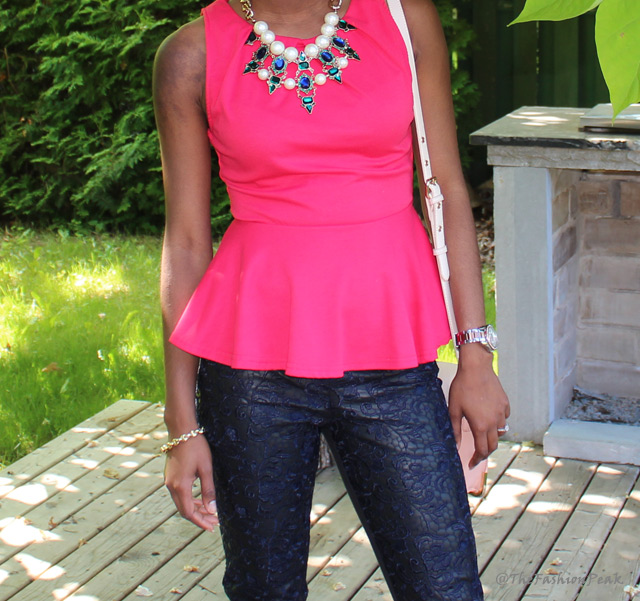 If you want your good side to be triumphant in all the areas of your life, feed it. Don't taunt your bad side by putting yourself in situations where it would be solicited. Edify yourself, surround yourself with people that will help you grow and that bad side of yours will be so weak, it won't be able to rise up anymore.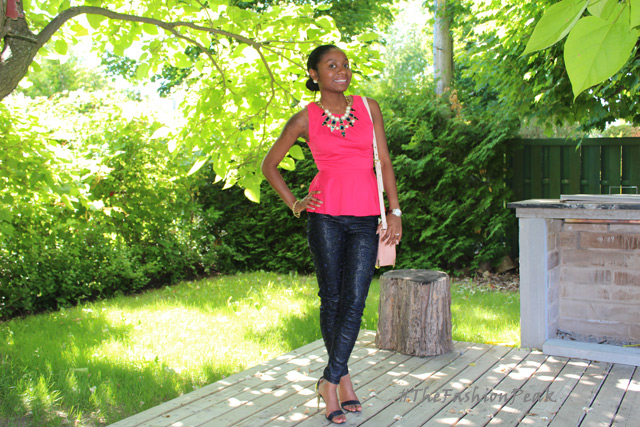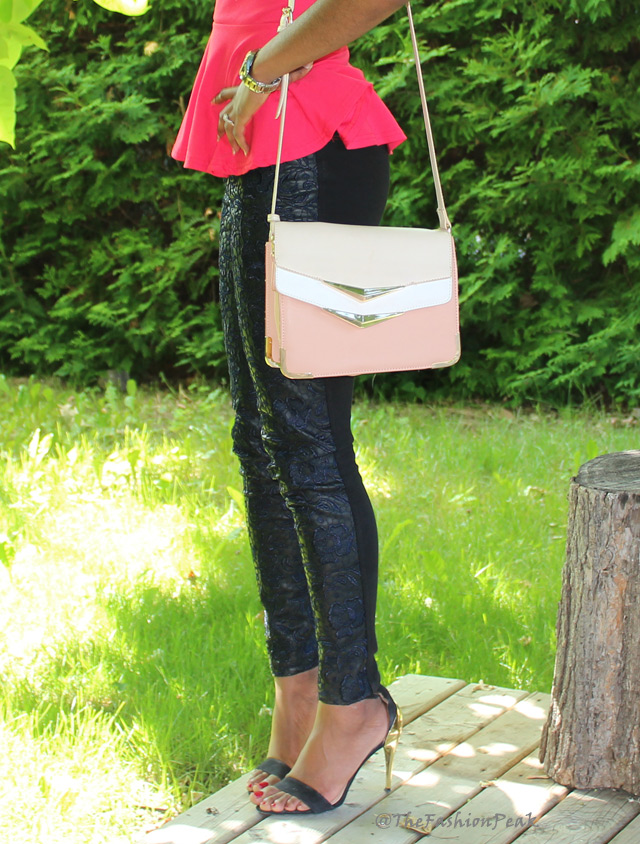 Outfit details:
Peplum top: Urban Outfitters (Similar)
Necklace: Zara
Sandals: Zara
Bag: Aldo (Similar)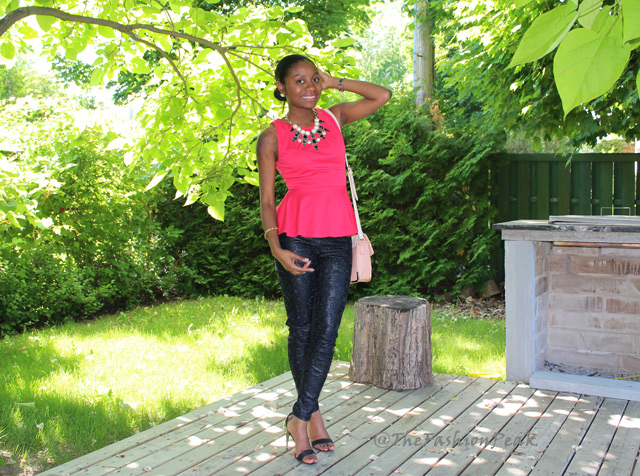 Until next time,
xoxo
427 Total Views
3 Views Today