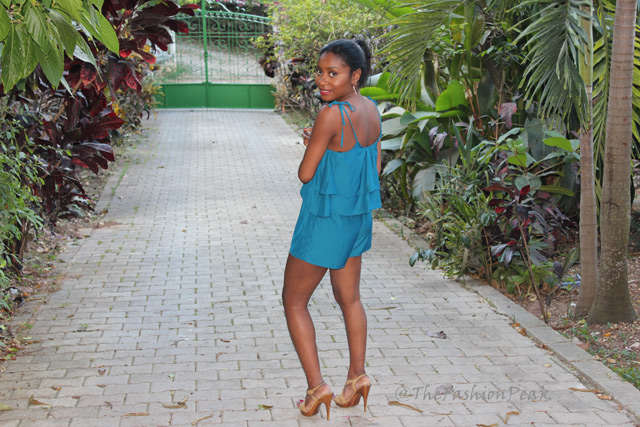 Spring has started creeping up its head here in Montreal. While I will not yet take off my coat, the warmer temperatures have birthed a new hope inside of me! I have been feeling a little overwhelmed lately with all that I have to do, my different projects coming on… and I let my emotions get the best of me. But just as morning comes after dark and spring after winter… I decided that my  days of feeling "blue" are over. For the record, it's a total coincidence that my romper is blue 😀
I've learned that when one is feeling restless in his/her emotions, they lose their zeal, their energy to do what they are usually enthusiastic about. They mope around, entertaining their unhealthy thoughts. But, just as you have the power to change the channel when a horror movie comes on the TV (or a romantic movie for that matter), you have the power to change your thoughts and choose not to entertain them. And regain the joy that once was yours!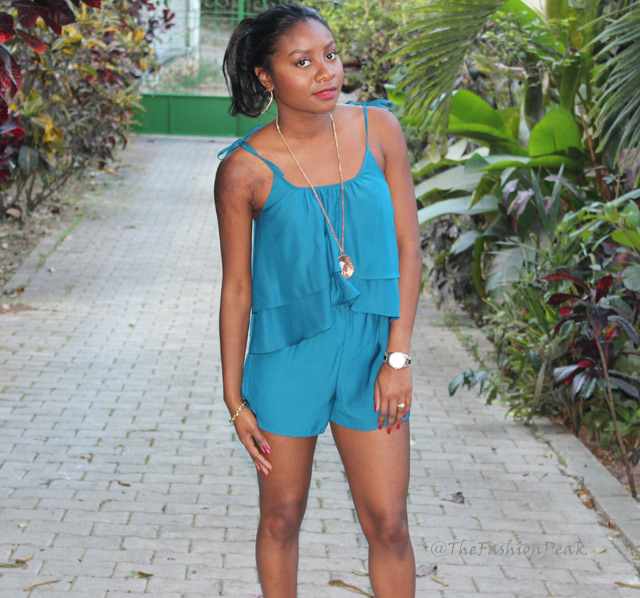 These pictures were taken during my stay in Haiti back in December for the Holidays.. and they are a reminder of what to look forward to in the coming months.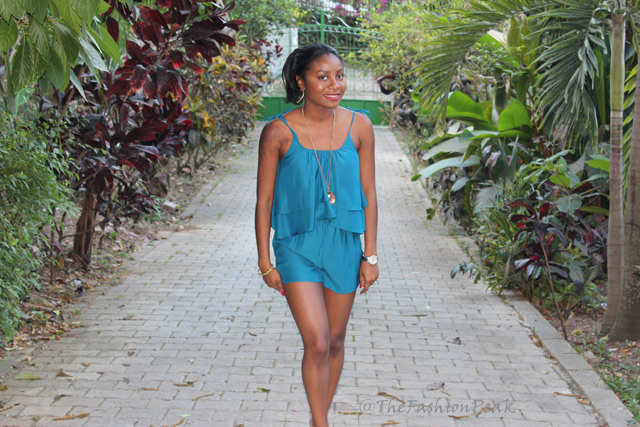 Outfit details:
Romper: Forever21
Sandals: Old (Try these)
* Fun Fact: I bought this romper on discount before the Holidays.. but now that the stores are bringing out the spring/summer collection, the same romper has resurfaced, but on full price! Talk about marketing strategy!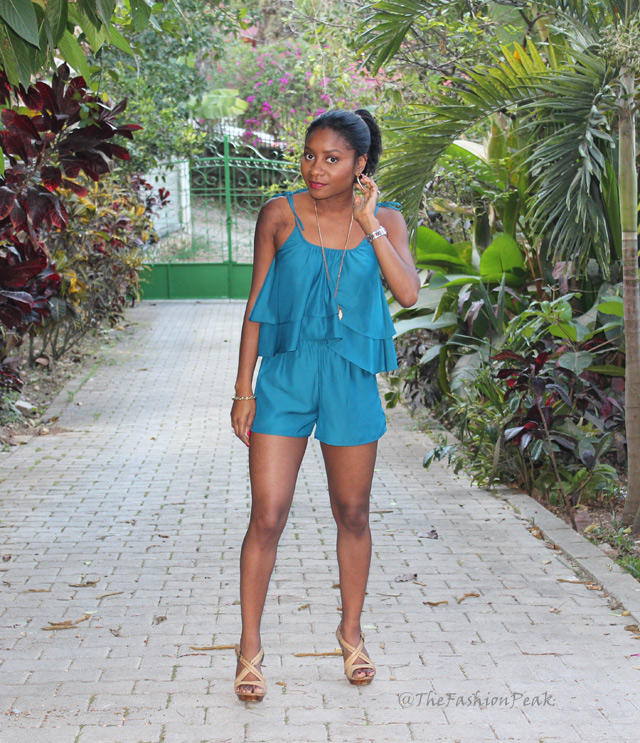 Until next time,
xoxo
523 Total Views
3 Views Today