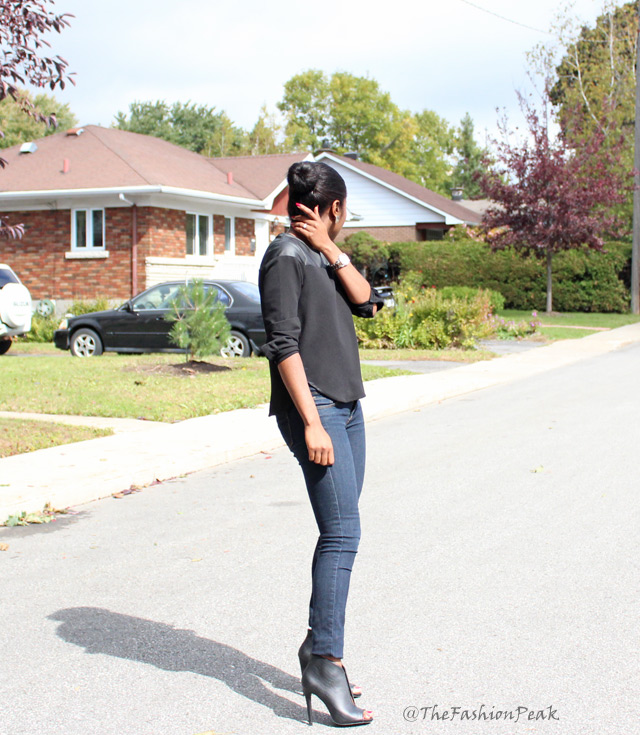 The wait is over!
Lately, I've been swamped with lots of things to do and it didn't help also that I was just not feeling like writing a blog post! Yeah! It happens to all of us! I apologize for my laziness!
I wanted to write a two-liner post and get it out of the way, but my Hubby, who is my "editor in chief" (He reads ALL of my posts before I push the publish button!!) told me that I couldn't just be that careless about it!
Even though I didn't want to admit it, he had a point! Just as I wouldn't leave my house in sweatpants (unless I'm going to the gym and even then, there are some cute gym outfits!!), I shouldn't just be careless with my blog posts! You never know who you might meet; you never know who might be reading your blog ;)!!! You always have to put your best foot forward!
This outfit post is for those days where you are literally running out of the door with no time to be glammed up! If you want a more casual look, switch up the open toe booties for some moto boots (like these ones from Michael Kors) and off you go!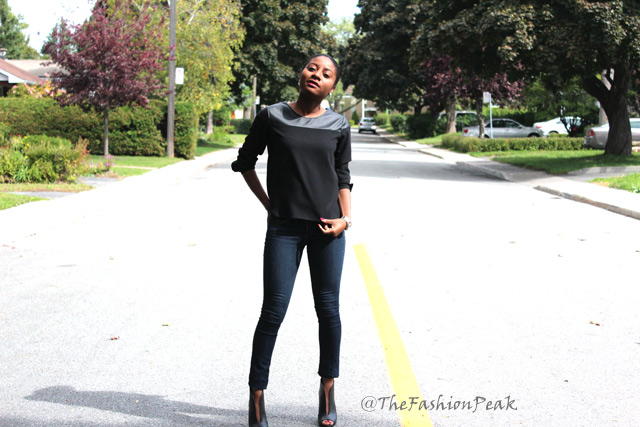 Outfit Details:
Leather top: Sheinside (Try this)
Jeans: Urban Outfitters
Booties: JustFab (Try this)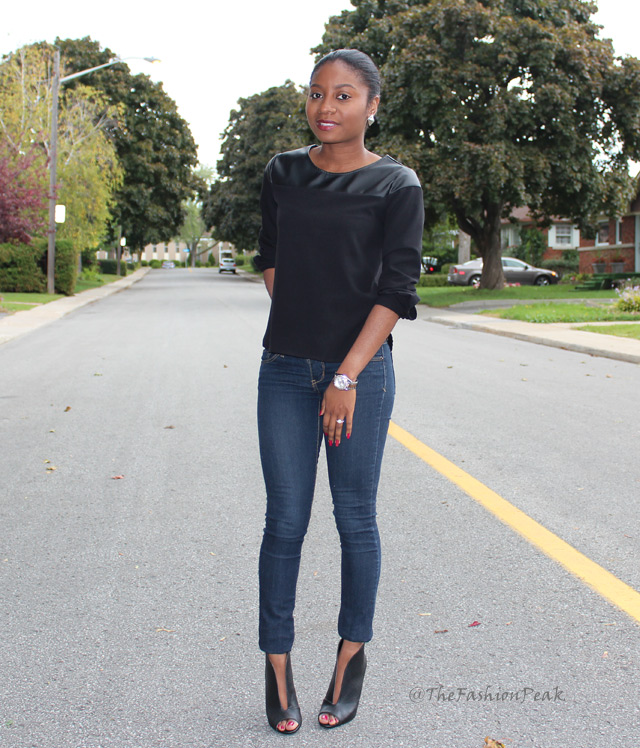 Until next time,
xoxo