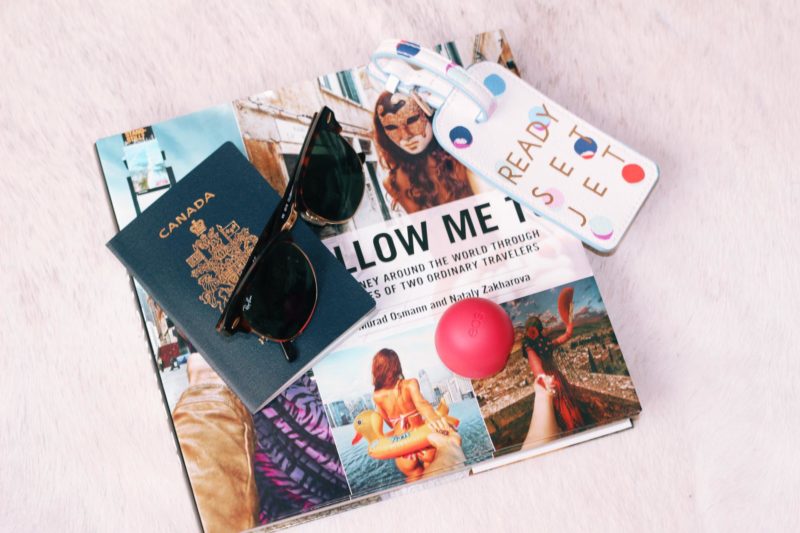 Most of you are probably planning your summer vacation! Maybe, you've planned on lounging at the beach in South America or perusing the streets in Europe… Regardless of the destination you've set your eyes to, it probably involves you taking the plane.
Personally, I don't like traveling. Let me explain! I love discovering new places, learning about new cultures… don't get me wrong! What I don't like is the whole hassle that happens in order to get to that new destination! I'm talking about "Going to the airport, boarding the plane, being in the plane, and God forbid, if that flight had any turbulence 😱" . If I could just snap my fingers and be at the destination, life would be just perfect 👌🏽
So, in order to make my flying easier, I always have these items with me when traveling! Here are my top travel essentials!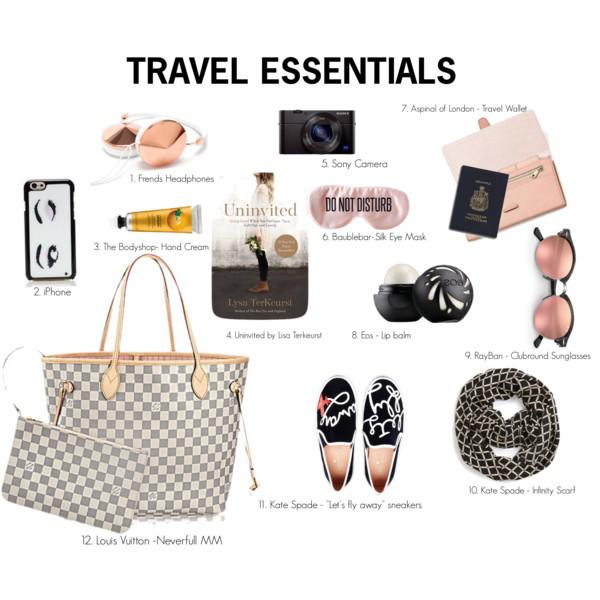 TRAVEL WALLET
Nobody likes fidgeting in front of the steward (stewardess) looking for their travel documents. A travel wallet is perfect to keep everything all in one place.
---
ELECTRONICS AND ENTERTAINMENT:
HEADPHONES
For those in-flight entertainment or to block out any annoying passenger!
IPHONE/ IPAD
Bring some entertainment on your phone or iPad. For some flights, you need your iPad in order to watch  the in-flight entertainment!
CAMERA
Sometimes, an iPhone picture just won't cut it! Capture the essence of your memories with a trustworthy camera.
BOOK
Catch up on some long overdue reading during your flight or better yet, lounging by the pool once you've arrived at your final destination.
---
BEAUTY:
SUNGLASSES
For those early flights, when you don't want to bother with putting on makeup. Trust me, they will come in real handy after a long haul flight!
EYE MASK
I always want to have the window seat, in order to control opening or closing the window pane. But we don't always have what we want in life. Have an eye mask handy to black out the light from the window and overhead lighting.
LIP BALM
Nobody likes a powdery cracked lips! 👎🏽 Keep those lips hydrated with lip balm throughout the flight!
HAND CREAM
The air in the plane is recycled and will suck out the moisture from your skin. To moisturize my hands and even my face! 😉
SMALL MAKEUP BAG
When you want to feel a little put together after a long flight, you'll be happy to have your makeup essentials handy.
---
OTHER ESSENTIALS
LARGE TOTE HANDBAG
" Stuff in" all your travel essentials and much more in a large tote bag. And there is no need to sacrifice style while doing so.
OVERSIZED SCARF
This can serve as a pillow or keep you warm in those freezer-like airports.
HEALTHY SNACKS & GUM
Don't give in to those unhealthy airport snacks! Come prepared with some almonds, rice chips or some dried fruits. Don't forget to drink lots of water during the flight.
SLIP ON SNEAKERS / LOAFERS
They will make going through security a breeze. And maybe, once in the plane, you can kick them off and put on cozy socks to keep you warm!
Where are you guys headed for the summer? Let me know in the comments below! Hope you guys have a safe travel !
Until next time,
xoxo 💋
407 Total Views
1 Views Today